Youtube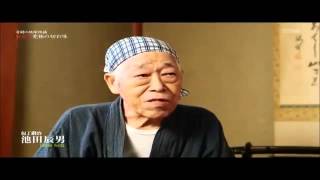 Japanese Kitchen Knife craftsman -TATSUO IKEDA
Specification
NOTE:
Image information takes precedence over textual information listed on the product page.
Rust prevention:
We ship with rust-stopping oil.
Use applications:
Suitable for slicing sashimi by drawing.
Country/Region of Brade:
Sakai / Osaka Pref./ Japan
Blacksmith:
Tatsuo Ikeda (Traditional Craftman / He passed away)
Constraction of Knives:
SIngle Edge (Bebvel)
Steel Name:
Pure Japanese Steel (Tamahagane)
Forge Welding:
Honyaki (Mono Carbon Steel)
Forging Method:
Free forging
Quenching Methood:
Traditional Water Quenching (Mono Steel)
HRC (Rockwell hardness):
Unmeasured
Finish and design:
Wood grinding finish
Weight:
According to image
Handle Tyep:
Octagonal ebony
Saya (Sheath):
Equipped Magnolia White Saya
Dominant hand:
Right-handed
Note of Use:
Since the blade can chip or break, do not attempt to cut, hit or chop frozen products or hard bones.
Maintenance:
this is a high carbon steel knife, the knife rusts easily,which requires special care. Apply oil if for long-term storage. Also use a sharpening stone to maintain the sharpness of the blade.
Product contains:
Saya(sheath)
Display Goods:
Knife holder is not included.
Description
Important Notice
Questions